A collaborative service from: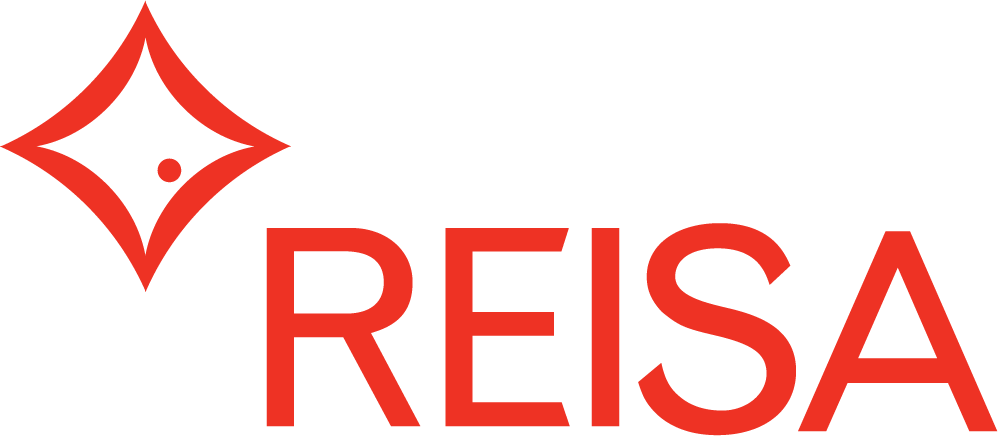 ---
Complete your agreements and forms online
Save time and money with REI Forms Live, the online agreements and forms product designed to make everyday business easier for you.
CRM Integrated
Integrated with CRMs in Australia. And a completely open API for third party Developers.
Instant access
Portable in every sense of the word. Don't be shackled to the desktop - go anywhere, prepare and complete.
Fast
Save time. Designed with you in mind. Enter your data once and let REI Forms Live do the heavy lifting.
"I just want to create a form/agreement quickly!"
Just want a fast, easy and pain-free way to create an agreement/form? REI Forms Live is built around the KISS (Keep It Simple...) principle.
REI Forms Live is cloud-based and can run on any device, all you need is a modern web browser!
---
"I need to send a form to a client who's on a Mediterranean cruise."
Then send away! (While they sail away).
Our DocuSign enabled forms can be sent and signed anywhere that is connected to the internet, including the middle of the Mediterranean. A form that is DocuSign enabled is identified in your Form List by a green electronic signing logo, like this:

Once signed by the client, the document is automatically emailed back to you. You can even keep track of when (and how long) the document was opened. The process is totally secure, fully compliant and legal. This Electronic Signature Technology is super-convenient for you and your clients – now they can buy or sell their house while sipping cocktails on the Lido deck.
Please note: Depending on varying state and territory legislations, not all forms will be enabled with DocuSign. In these cases, a remote signature will not be possible.
---
"How do I know these forms are compliant?"
Our forms are kept up-to-date with the latest legislation changes in their respective states. If there is a legislation change tomorrow, your draft forms and agreements will be automatically updated for you! No other forms provider is as fast as us!
---
"OK, but I want my Agency's logo on the forms."
We agree! Every form contains your Agency's logo and the Real Estate Institute's logo to give peace of mind to your vendor/landlord/purchaser/tenant.
---
Register
Register now for your free trial!
---
"I bet you only cater for sales forms. What about residential / commercial / rural leasing?*"
We have forms for:
Residential Sales
Residential Property Management
Rural Sales
Commercial/Business Sales
Commercial/Business Leasing
* varies from state to state, refer to the applicable Real Estate Institute for complete list of forms and form categories available
---
"Can I add photos to my inspection reports?"
If you have an iPhone, iPad or Android device you can complete entry, exit and routine reports in minutes. Including attaching photos to your report! Check out Inspect Live here
---
"How secure is the cloud though?"
We store all data within Australia. We are an Australian owned and operated company. And we use the latest 128-bit SSL encryption (the same as your online banking!) for REI Forms Live.
---
"What if I have a problem. Who will I be talking to?"
We pride ourselves on our technical support team. You have two levels of support with REI Forms Live. The first level is from your local REI, they will help you with any questions you have about forms, agreements and content. When you call for technical support, you are talking directly with the development team (in Adelaide, South Australia) who created REI Forms Live. We enjoy talking with our customers!
---
"I use a real estate CRM application. Does it integrate with REI Forms Live?"
CRMs integrate directly with REI Forms Live:
To view the full list of connection partners, head over to the Connections tab located in the left sidebar of your state's REI Forms Live account. Login Here.
"I've got an IT team, can they integrate our CRM with REI Forms Live?"
Absolutely. We actually created an open Developer API for this exact purpose. Any third party developer can create products/services around REI Forms Live if they wish. Developers, please check out: https://developer.reiformslive.com.au.
---
"We like to modify the agreements with our own clauses / annexures / attachments."
That's perfect for us. We have features that allow you to modify standard agreements to meet various scenarios. You can add your own clauses, annexures and PDF attachments if you like!
---
"I'm a Principal of my Agency. What control do I have over my forms?"
All Agency Principal's have complete control over the users within their Agency. If an employee leaves the company, you can instantly remove REI Forms Live access from their account as well.
---
Register
Register now and see how easy it is to use REI Forms Live.
---
Testimonials
We love the sign on screen feature - it is absolutely fantastic. Our paperwork at auctions has reduced and listing properties at appraisals is much easier. Buying an ipad pro to enable this feature was the best money we have ever spent. Anthony & Emma Ward, Directors, Better Homes and Gardens Real Estate North Adelaide
I had an excellent customer experience with Priya on the help desk. She is extremely polite, clear on instruction and so patient, Priya an absolute credit to REI Forms Live - a true brand ambassador. Richard Perry, Professionals Forbes Group
Being able to take our iPad out to a property and complete forms while on site is excellent! The convenience of preparing the form with the client at the property instead of handwriting and returning to the office to re do is great. The new Web app has saved all our staff time. Thank you Martine Dippre, First National Real Estate
As a Business Broker I have clients all over Australia. Even if my client is in Perth, travel can be up to 100 kms, using DocuSign in REI Forms Live is a no brainer! Angela Williams, Advance Business Brokers
REI Forms Live is simple and easy to use. We use it because the forms are reliable and always up to date with legislation changes. Being able to duplicate forms saves us time too. Jean Hallett, Arthur Johnston Snowball
We have always found the REI Forms Live quick and simple to use. The support team was fantastic with setting up our office, we don't even need to think about it. Log in, create forms, get on with our job. Tina Case, Professionals Lithgow
The whole REI Forms Live is simple and easy to use. We use it because the forms are reliable and always up to date with legislation changes. Being able to email a form directly to a client saves us time. Denis West, Janeille Gates Real Estate